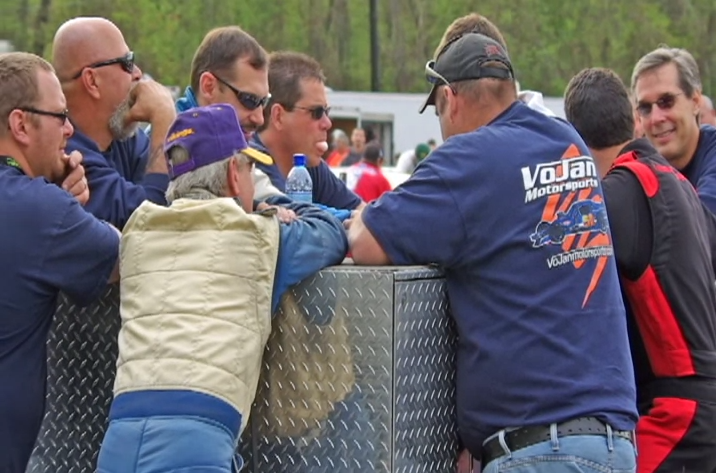 VoJan Motorsports was formed in 1987 in a collaboration between its owner's, John Volpe (thus the "Vo") and co-owner/driver, Rob Janovic, Jr. (thus the "Jan"). Since its creation, the team at VOJAN Motorsports has been driven to perform at a high level, bringing to the track a well prepared and fully supported race car that's a contender for a podium finish in every race. 2012 Pit Crew of the Year Award was given to VoJan Motorsports for perseverance during the 2012 racing season. The history of the Waterford Speedbowl is captured at Sid's Vault where there's an on-line archive that has every detail and nugget of racing history preserved for all to enjoy.
John Volpe, a resident of Killingworth, CT is the owner and operator of Big A Auto Parts in North Branford, CT. As a successful and respected business owner for 21years, John serves as team owner/manager and is an integral part of our race team's daily operations.
Rob Janovic, Jr. is a automotive general manager residing in Waterford, CT and has been involved in racing since childhood, beginning his driving career in 1986 and won his first track championship in 2007. A graduate of both Mitchell College and the University of New Haven with degrees in Business Management, Rob also attended the Connecticut School of Broadcasting adding a certificate in communications to his resume. As a former radio personality, Rob is as comfortable behind the microphone and cameras in victory lane as he is behind the wheel. Rob is a "hands-on owner" and the primary crew member who is responsible for the car's preparation and repairs each week.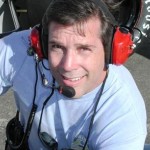 Greg Hanner, also from Waterford, CT is a graduate of the University of Connecticut and has been a project manager for 30 years at BROM Builders in Norwich, CT, and is a licensed Broker/REALTOR® with Garden Realty. Greg's experience as a private pilot made him a natural as the team's "spotter" when he initially became involved with the team in the late 90's. Since then, Greg has taken an interest in chassis setup and has assumed the positions of our crew chief, spotter, and webmaster for our website that he created. Under pressure, we've found out that there's no one that's a better decision maker than Greg. On the radio, Rob can sense the subtle inflections in Greg's voice as quick & critical spotting calls are made over the radio. This chemistry between Rob and Greg is a key to the 51SK's on-track performance. "I'll make the calls and if Rob gets a little hot under the collar about a particular situation, it doesn't bother me a bit" Greg says about spotting "When I take a week off to vacation with my family, I know that, when I return, the team is glad I'm back – no one likes the pressure like I do".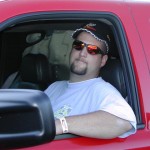 Damon "Gotta Go" Schoendorf – Branford, CT (hauler/transportation of the race car to/from the track, repairs & maintenance). Through Damon's willingness to learn, he has become a key part of the VoJan team as "Car Chief". He works for co-owner John Volpe at Big A Auto Parts of North Branford. He has been with the team for 9 years now.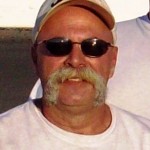 Don Pont, lives in Stonington and is employed at Pollard Painting & Powerwashing. Don has been going to the Speedbowl since 60's and has owned, built, and worked on all kinds of race cars except modifieds. Modifieds have always been Don's favorite. While doing business in Stonington, Don met Rob and Don immediately connected Rob to the Speedbowl. After several meetings with Rob, he was offered a position on the VoJan crew in 2008. Don helps with tires, is a jackman, and is a general mechanic as needed. Don will do anything to help better the team. "At my age this is really exciting to be part of something I've always wanted to do"…..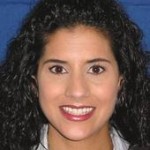 Jennifer Mingo – Waterford, CT (Statistician & Backup Spotter). Jennifer joined our team in 2008 and her considerable experience as a spotter and with motorsports in general is a real asset. Jen works at Pfizer and is a great mother for her 5 year old son, Spencer. We appreciate when Jen is available as she also crews for Tony Macrino's Late Model team when he races at the Speedbowl. Jennifer is well qualified as she was car owner and crew chief for the 2005 Late Model Champion at Thompson Speedway and she's also a 2 time Craftsman Mechanic-of-the-Year award recipient (2003 at Thompson & 2007 at Waterford) !!!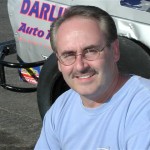 Greg Terracciano, also from Waterford, CT is a graduate of Southern Connecticut State University and owner of Flanders Donut, Bagel & Bake Shop in East Lyme, CT. Greg's role as a father has take him away for most of the races since 2008, but when Greg finds his way to the track….he jumps right in and his assistance is welcomed. Greg is also the senior member of our team as he enters his 27th year with VoJan Motorsports
A very special thanks is extended to each of the team member's families, as without their support, the #51 Modified wouldn't be a contender for a podium finish each week.
VoJan Motorsports Receives "Pit Crew of the Year" for 2012 Racing Season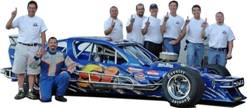 (Photo Above by Keith Cyr, Official Track Photographer)