Category:
Waterford Speedbowl
Heats: Started 2nd, Finished: 1st (of 8 cars)
Feature: Started 4th (of 22 cars), Finished 2nd (Finishing Order: 13, 51, 78, 6, 88, 36, 25, 72, 04, 7, 98, 44, 1, 66, 77, 85, 4, 3, 17, 27, 47, 43, )
Comments:Morning weather was overcast and passing showers plus 2 weeks since regular Saturday night racing sets the stage for a "green" race track for tonight. This type of conditions normally takes away the outside groove until late in the evening when rubber is put down during prior races.
Practice rounds were actually pretty good. We made small adjustments through 3 rounds of practice and looking to see how they work in the heat race coming up. Heat race was uneventful and Rob won. I was quite surprised about the handling though and changes were made after before feature as there was definitely room for improvement. Rob gained a new fan – the daughter of 38 Late Model Driver, Joe and Shannon Curioso stopped in to our trailer to congratulate Rob for the heat win!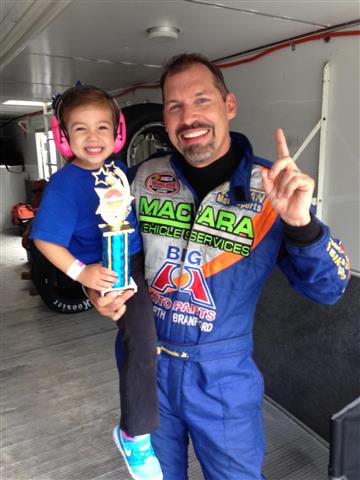 Feature race was great. First, a chassis issue got solved and we can turn further so that's very encouraging. First caution came with about lap 4 Rob restarted 5th as he got taken backwards as the 72 couldn't make any forward progress. Two more restarts happened and only 1 lap got completed and Rob restarted 5th both times. With about 25 laps to go Rob restarted 2nd. Another caution came with 23 laps to go when 27 and 47 both had heavy damage. Rob indicated the car was free but it was fast. With 22 laps to go Rob restarted 2nd again when the 17 had made hard contact with the turn 2 wall. With 21 laps to go Rob cleared the 72 and then the 72 got spun on the back chute by the 7 bringing out a caution. That setup a restart with the 13 of Christopher on the outside in 2nd and Rob in 1st. The first attempt for a restart the 13 jumped the start and it was called back. Then next restart was good and the 13 captured the lead in one lap. The final restart was with 13 laps to go and the 13 was the leader and Rob was 2nd. They checked out by a few car lengths and raced to the checkered.
In final laps, the 78 of Diego Monahan was plain ugly (running behind Rob in 3rd) as he ran the 88 of Rocco who was running the outside groove. The 78 pushed the 88 up high in the marbles of turn 3 and 4 and it was the worst driving I've seen out of the 78 all year. Don't get me wrong, I like Diego when he's out of the car, but when he puts his helmet on, I'm not sure what he's thinking. When he's in the low groove in a pack of cars, he runs half a groove higher than others entering turns. The "Mr. Nice Guy" posture of the 78 after the races and saying "dude, sorry, my car was tight" or "ya gotta do what ya gotta do" is not going to work out so well as the season wears on since that card might be playable once max. twice. I predict he'll need to clean up his act quickly or he and his team will be working a lot more on a wrecked race car.
Here's Robs podium finish interview:
Here's 51SK GoPro in-car camera view of race: