Category:
Waterford Speedbowl

Heats: Started 3rd, Finished: 3rd (of 8 cars)
Feature: Started 5th (of 23 cars), Finished 6th (Finishing Order: 88, 13, 6, 77, 78, 51, 04, 27, 36, 66, 47, 17, 7, 98, 49, 49, 4, 15, 1, 44, 85, 72, 20, 3)
Comments:Nice promotion for the fans tonight with the "2 For 1 Night". Overcast and cool, but that sure beats rain which is nearby. First round of practice was good… 3rd quickest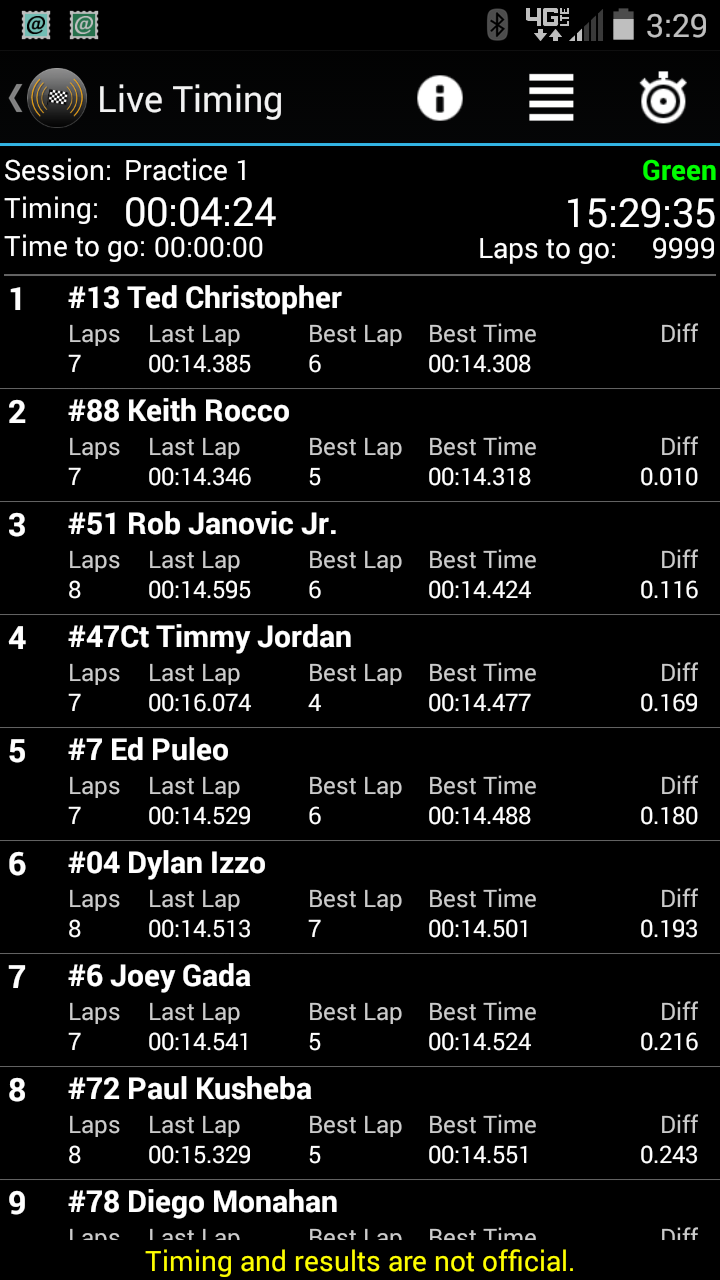 Heat race was fun. Initial start was bad with the 98 on the pole taking Rob back to about 5th, but Rob ran hard to get back to 3rd before caution flag flew. Rob was working on the 77's bumper and the 13 of Christopher got an inside advantage on Rob coming out of turn 2 so Rob settled for 3rd place. Car was good overall so we're optimistic for the feature.
Feature was up and down, then back up again. First caution came when the 17 spun to the infield off turn 2 with 30 laps to go after being taken back to 11th early on by the 15 on the inside row and Rob restarted 6th. One lap later Rob restarted 5th after caution flew for about 5-6 cars all piled up in turn 2. Rob raced hard to follow the 88 who took the lead from the 27 and got to 2nd and raced side-by-side with 27 for about 4 laps. With 18 laps to go, Rob spun to the infield coming out of turn 4 after making contact with the 27 on the front chute and Rob had to restart 13th. Next caution came with 14 laps to go and Rob restarted 9th. The car was actually pretty good at that point – Rob just had to be selective and try to dodge the wrecks. Next caution came with 12 laps to go when the 66 spun of turn 4 and Rob restarted 7th. With 8th laps to go Rob restarted 6th. The car comes home in one piece and we'll take it.
NOTE: We're off next weekend due to Fireworks so we'll see you in 2 weeks!
Here's Sid's Video of the race: