Category:
Waterford Speedbowl
Heats: Started 8th (of 10 cars), Finished 6th (top 7 qualified)
Feature: Starting 17th (of 30 cars), Finished 13 (Finishing Order: 88, 41, 13, 66x, 31Ma, 27, 68, 2CT, 31, 01, 43, 15, 51, 06, 47, 6Ma, 72, 44, 2, 36, 47Ct, 9, 51Ct, 59, 04, 98, 22, 40, 00x, )
Comments: Overcast today but highs in the 50's so that's outstanding for the 2 day season ending show. 15 divisions are competing this weekend on the inaugural Bemer's Super Bowl Show. The car we are running this weekend is our "B" car as the primary car and tour cars both need some work and this car seemed to be the horse to ride. Only issue is we have really not spent time dialing this chassis in as an SK modified as we had it in Valenti MRS race trim last time it was really gone through. We did run it a few times last year when the primary car's chassis was being worked on.
The car was way too tight on corner entry during practice rounds on Friday. We're down a little on power with our backup motor, but that's fine as we're here to have fun. We made progress each run yesterday, but found that we still had work to do today as it was still not "good" even with new tires on it. We had a 30 minute practice session today and got 3 runs in. Heat race was a challenge with the 8th place starting position and Rob went back to last place before he could start making progress. He then picked off car after car working his way forward. We'll make some changes for the feature.
Feature race started out pretty good considering our mid pack starting position. First caution came with 65 laps to go and Rob restarted 15th. Next caution came with 47 laps to go and Rob restarted 12th. With 33 laps to go Rob was restarting 8th. With 31 laps to go Rob restarted 7th. The car was a tad tight middle out so that was the challenge. With 31 laps to go Rob restarted again 7th after a red flag was thrown for a front chute wreck involving the 47, 36 and 51CT.  The 47 had the most damage I've seen in a long time.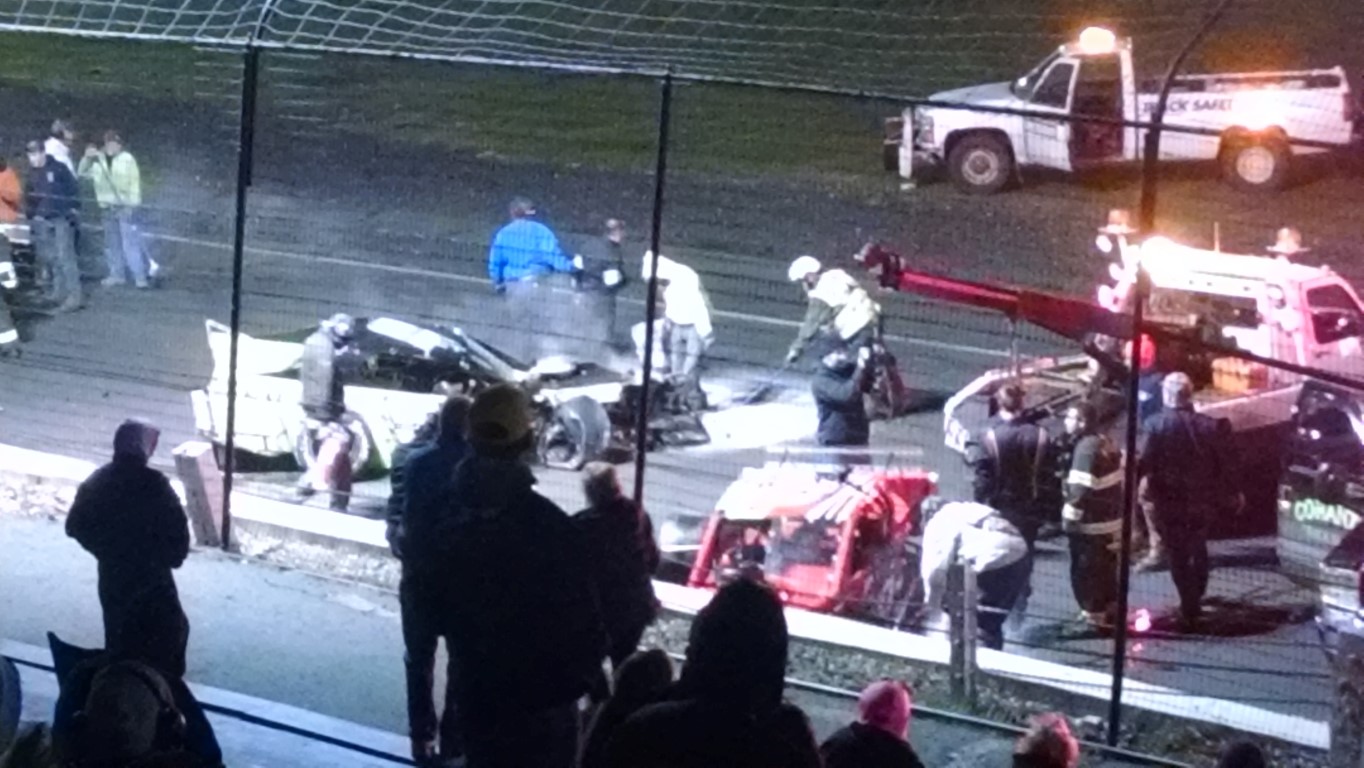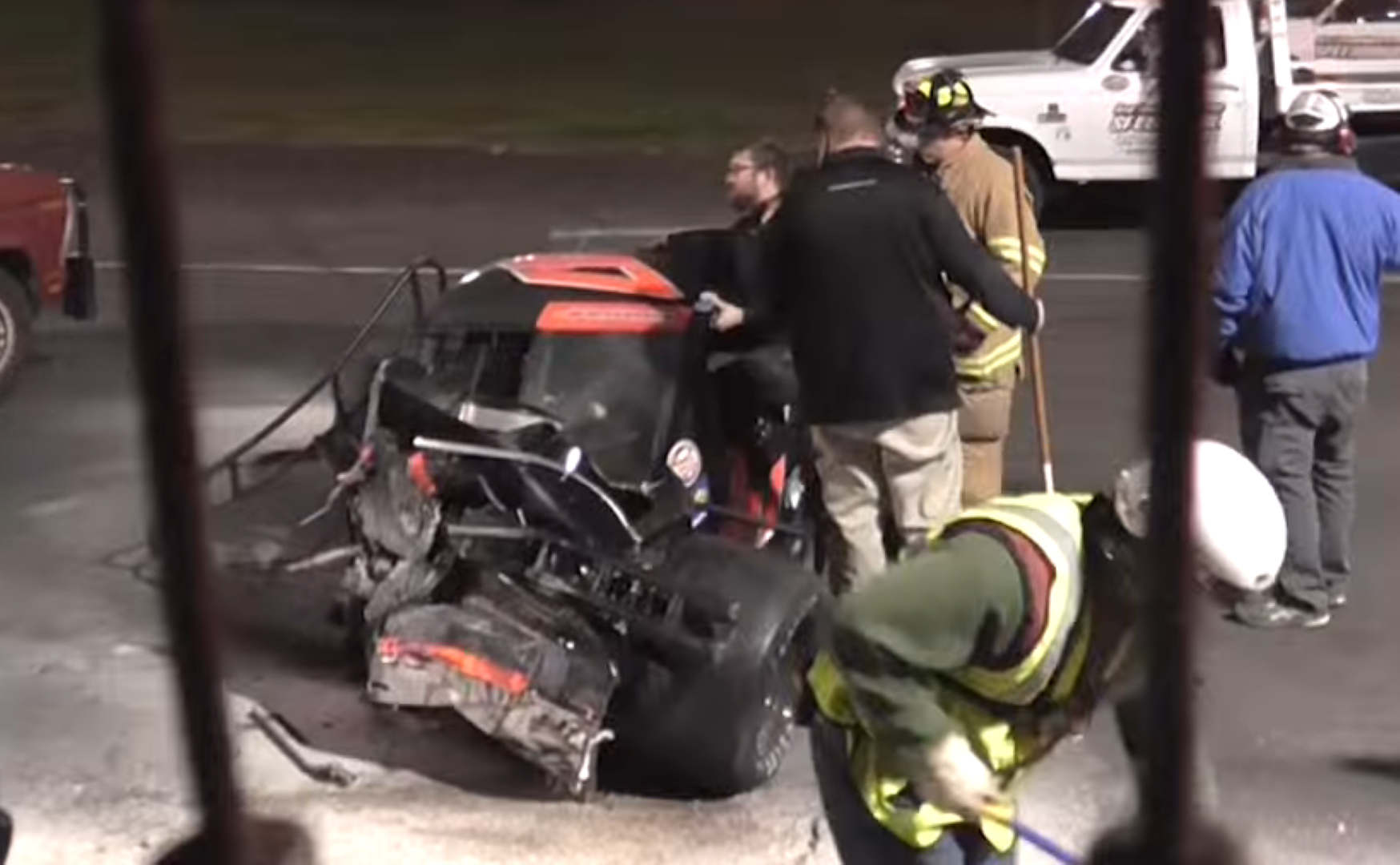 With 25 laps to go Rob restarted 6th. With 12 laps to go, Rob was restarting 5th. Prior to that caution there was some hard racing with the 6 who was side by side with the 31 behind Rob. It was until after the race that I learned that the 6 was down 3 laps!!  Not knowing that, Rob was giving the 6 room to take the inside position, but he couldn't seem to get there. The 31 seemed quicker, but couldn't advance his position with Rob opting to take the outside lane leaving the 6 to his inside.
One lap after the restart, there was a car to the outside that made contact with the wall and then the 66 tried to turn low but Rob was inside and that sent Rob to the infield but he had a great save but lost positions on the track. Rob realized something was wrong and when a caution came with 2 laps to go, he pitted and found the right front tire was going down. That ruined our chances for a top 5 finish as Rob came out with 2 laps to go and finished 13th.
Overall, we had a pretty good season and we are looking forward to coming back next season with more consistency.  Full video of race compliments of Sid: