Category:
Waterford Speedbowl
Car has been great so we ran only one practice. Starting on the pole for first heat race.
6:21pm – Won our heat race by about 10 car lengths ! The car was good and only issue was an ignition issue we found with our Rev limiter. We went back up on our carburetor jet and hope for better performance during the feature.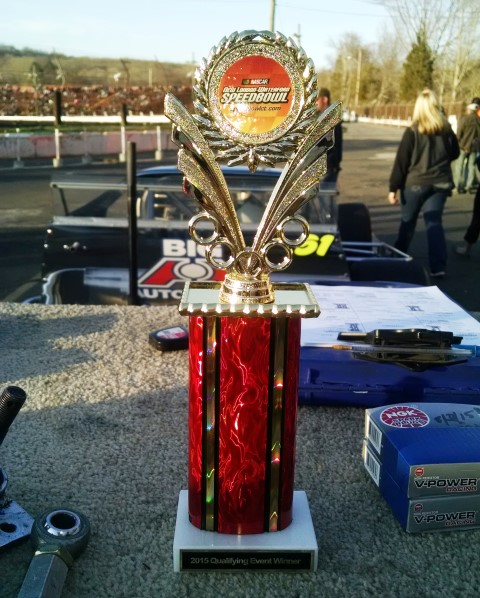 10:29pm – I'll add details later, but we finished 3rd (officially finished 2nd after DQ – see update below) and are in tech (intake manifold is being inspected). Performance was great except for Rob indicating we still need to figure our a carburetor issue that persisted during the feature race.
Here's the In-Car GoPro Video Action from the feature race:
Engine torn down after tech inspection (intake manifolds):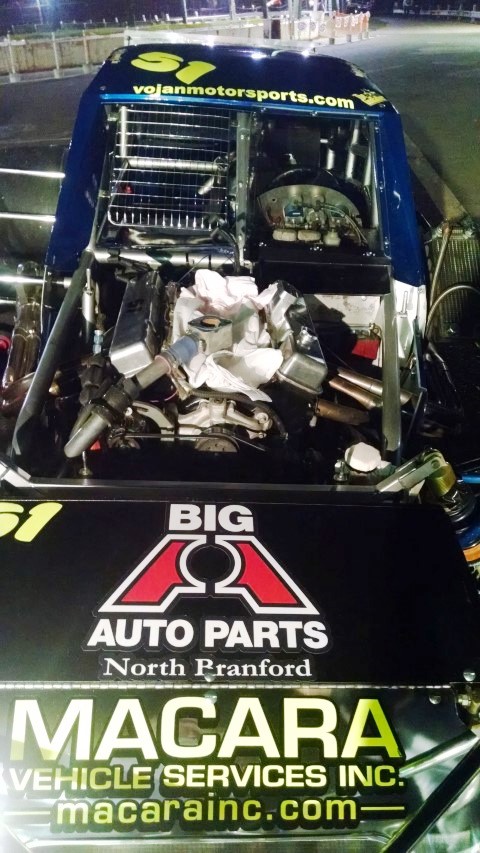 51SK laid down the fastest lap time for feature (HERE are all times) :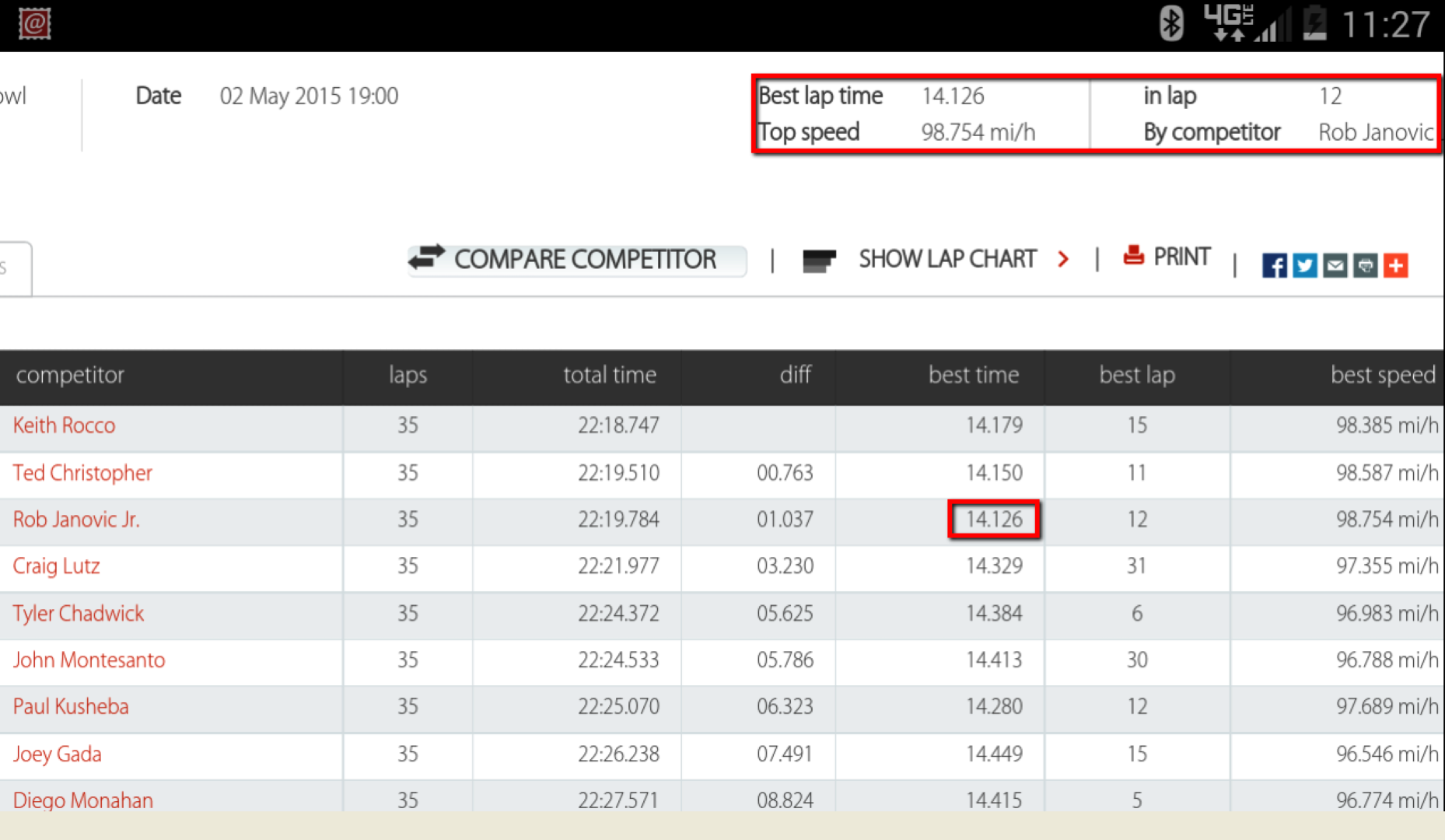 10:47pm – Something is up – chatter that someone got DQ'd…. We are waiting for inspection to be finished.
11:30pm – We're leaving track still not knowing if there's a penalty for a rules infraction.  Talk was of a potentially illegal intake manifold on the 13 of Christopher who finished 2nd.  The officials made the 36 of Lutz (who was on standby) tear down his motor so it seems like they really had an issue with one of the top 3 competitor's.  If they roll over and don't issue a penalty, then making Lutz tear down his motor becomes a bad call on the officials part.
UPDATE: The 13 of Christopher was DQ'd for an illegal intake manifold and that moves Rob up to an official 2nd place finish with the 36 of Lutz rounding out the top 3.