Category:
Waterford Speedbowl
Heats: Started 1st (of 5 cars), Finished – 1st (Heat Win #1)
Feature: Started 4th  (of 19 cars), Finished 1st  (Finishing Order: 51, 6, 81, 13, 78, 88, 21, 32, 17, 66, 94, 15, 3, 49, 1, 22, 27, 85, 9, 98)
Comments: After a heavy wreck like last week, you're never sure if the repairs and setup will bring the car back to where it was OR better. Practice rounds were GREAT and Rob was 3rd quickest of all practice rounds: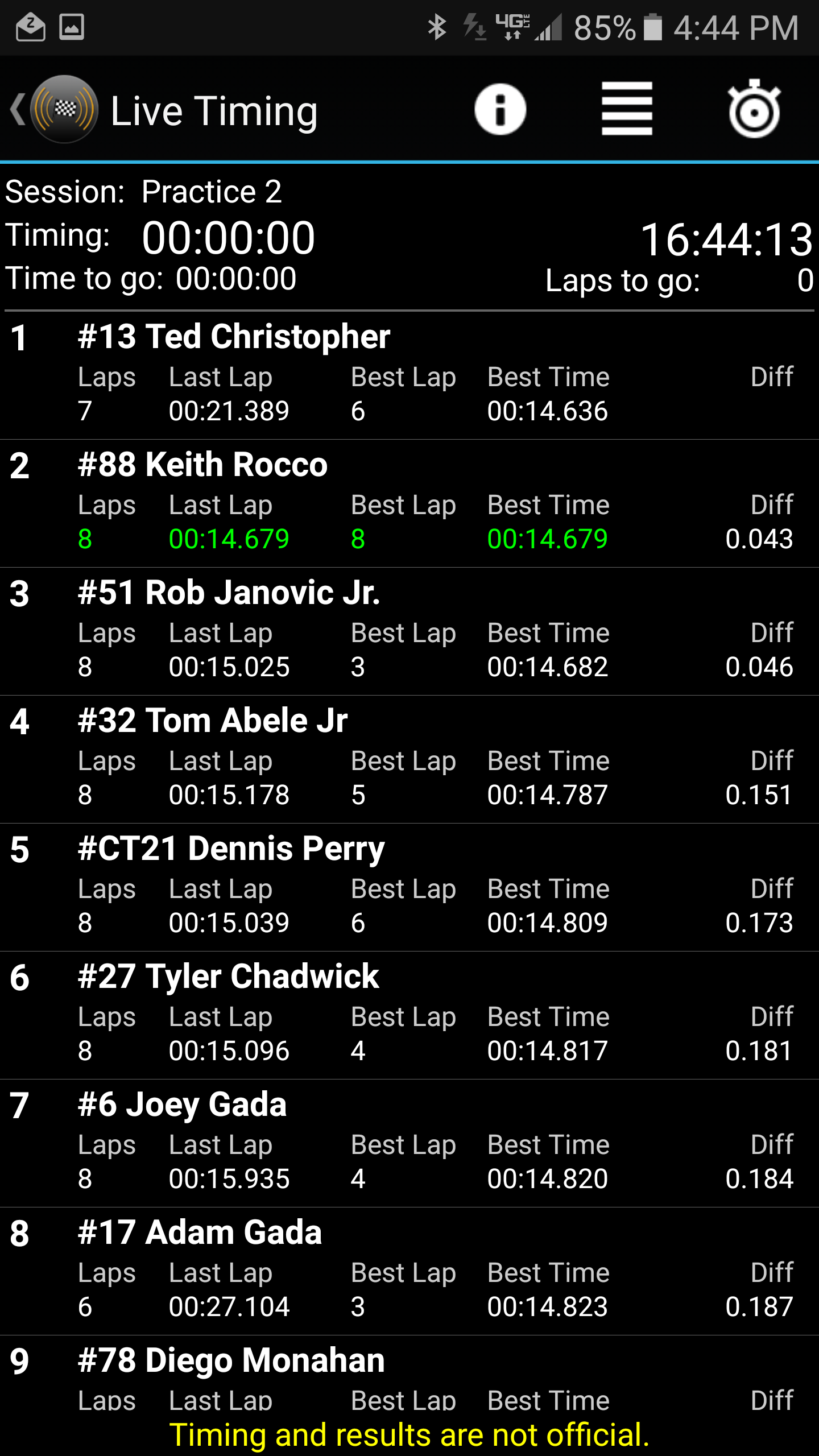 Heat race was another test which we were looking forward to. Rob checked out and that confirmed the car was excellent – so good that he set fast time from all 20 cars by turning a 14.660 second lap during today's qualifying heats.
Feature is last and Rob is starting 4th (outside again 🙂 – we've started on outside in every feature during 2016!). Track conditions will change dramatically so it will be interesting if I can get the car close and keep up with the changes without dialing ourselves out of the race.
Feature setup was race winning! The 17 hung on the outside and tried to clear the 1, but the 1 was on rails early. Rob ran hard down the front chute and took inside advantage on the 17 going into turn 1 and car stuck for the pass to 2nd. First caution came with 22 laps to go and Rob restarted 2nd outside the 1 of Sweet. Rob's restart was awesome and was side-by-side at the start finish line and made the outside pass coming out of turn 2. Next caution came with 15 laps to and Rob checked out again after 1 lap was completed. It was great to hear the car was stable from the beginning to the end of the race.
You've heard the saying "The fastest car doesn't always win the race"….well tonight, it did! #NeverGiveUp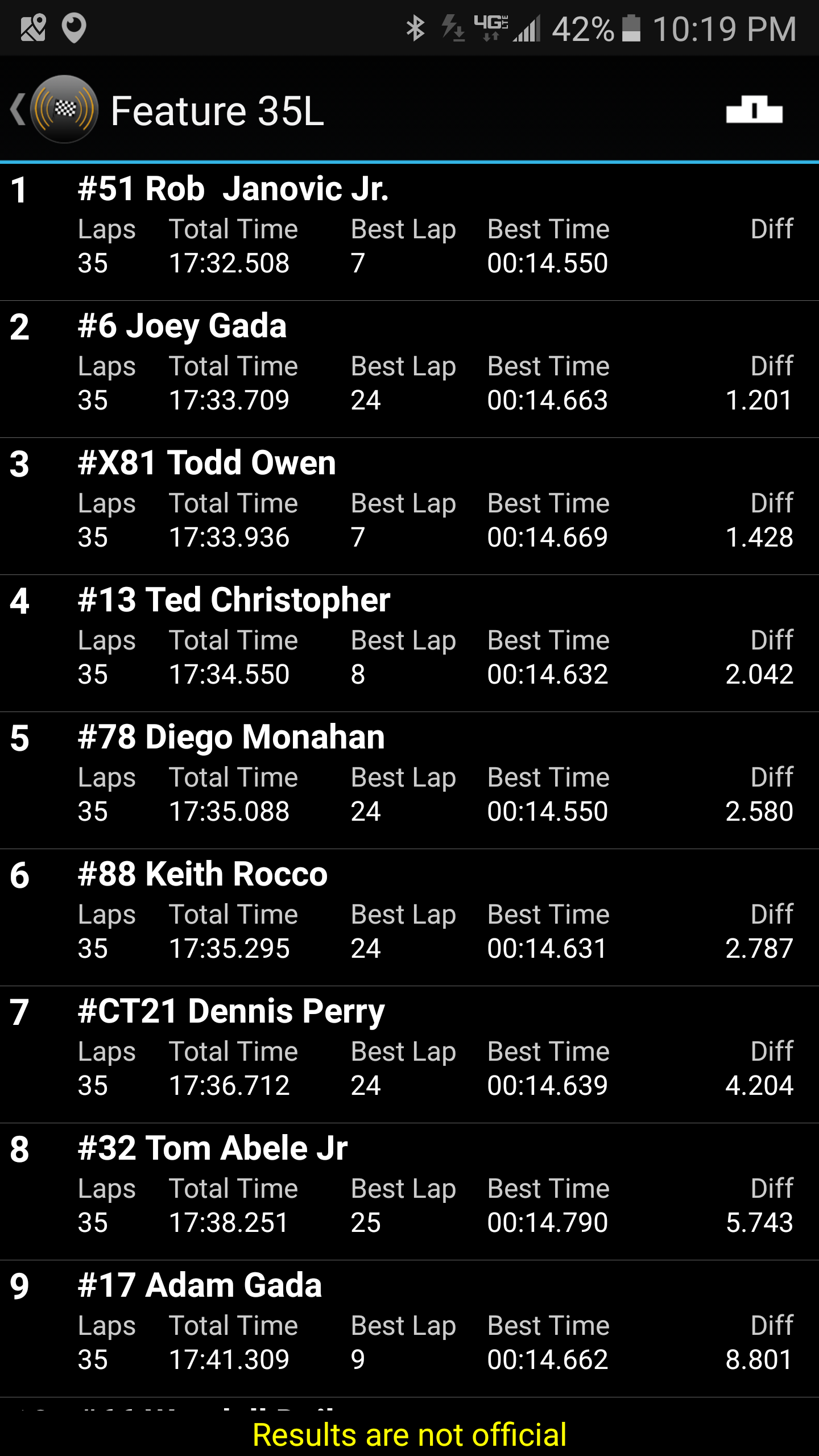 ---