Category:
Waterford Speedbowl
Heats: Started 5th (of 8 cars), Finished – DNF (clutch disc failure)
Feature: Started 24th  (of 24 cars), Finished 6th  (Finishing Order: )
Comments: Outstanding weather for the July 4th holiday weekend. Practice rounds were not our best – car was tight on corner entry and that was not what we were expecting.
Heat race was plain ugly there were two wrecks in two laps and that put Rob starting pole with eight laps to go. On the restart there was a clutch disc mechanical failure so Rob just went to the infield and did not finish. That forces us to start with the rear due to a car change to our backup car.
Feature race was really very good starting dead last and passed 18 cars to finish sixth in our secondary car after the heat mechanical failure.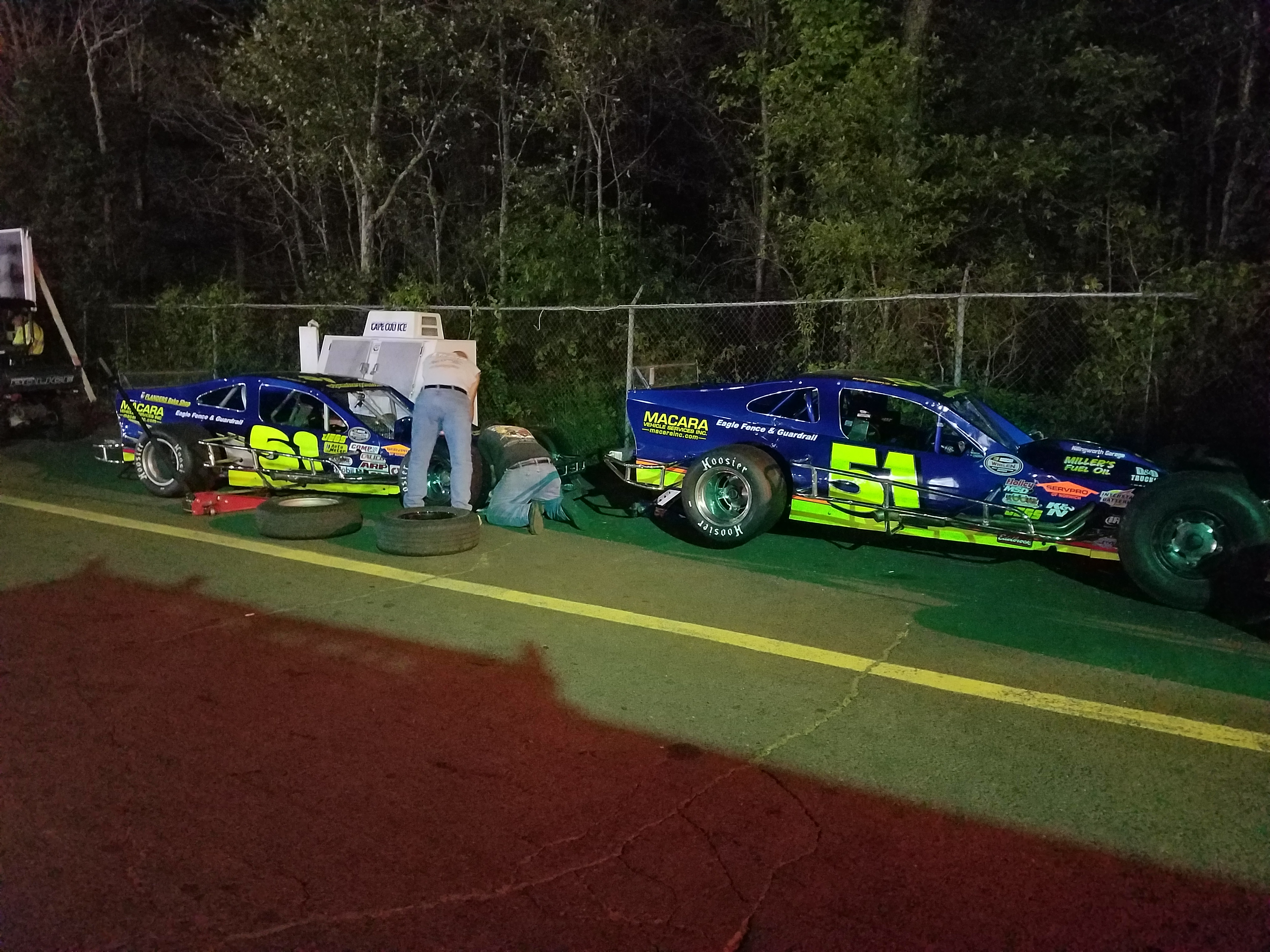 PS: Don't forget we're off next weekend for the New London Sailfest Fireworks celebration.  We'll be back to racing Sat. July 16th!